Dates:
Saturday, 25 November 2023
Location:
The University of Auckland
The 2023 ALANZ Symposium (Applied linguistics: Looking forward and looking backward) is taking place on Saturday, 25 November 2023 at the University of Auckland.
The symposium programme is now available: ALANZ 2023 Symposium Programme. You can also down ALANZ 2023 Symposium Abstracts. The Symposium will be preceded by a social event on Friday evening (24 November, 2023).
Plenary speakers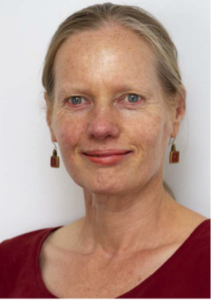 Dr. Louisa Buckingham Associate Professor Louisa Buckingham
School of Cultures, Languages and Linguistics, University of Auckland
How linguistically diverse are Aotearoa New Zealand's cities?
In this presentation, I examine the linguistic diversity of Aotearoa New Zealand's main centres (Auckland, Wellington, Christchurch, and Otago) using customized census data from 1996 to 2018. I identify the different linguistic profile of each city with respect to the 21 most commonly spoken non-official languages, and determine the extent to which the linguistic profile is dynamic (or changing) or stable. I then focus on Auckland, the country's most linguistically diverse city, from the analytical perspective of superdiversity. The term superdiversity has commonly been used in a descriptive sense in relation to the unusual variety of demographic indicators (e.g., ethnolinguistic, religious, cultural, age-related, socioeconomic) that characterize the population of specific locations (Vertovec, 2007, 2015). Of the few studies that have attempted to operationalize this concept, Crul (2016) restricts the term superdiverse to cities where the national majority ethnicity is a minority, and he identifies particular districts as being superdiverse. I take the indicator of language as the primary indicator of diversity, and inquire into changes in linguistic diversity in 61 districts in the Auckland region between 1996 to 2018, focusing on both official and non-official languages. I identify districts that are highly heterogenous with respect to this indicator (that is, they reach the superdiverse threshold), districts with high homogeneity, districts where the level of linguistic diversity is shifting, and I identify which languages are most prominent in the diversity profile of the respective districts. The findings from this study can inform to educators and policy makers on the linguistic diversity trends in Aotearoa New Zealand's most populous and diverse region. I outline implications for schools, teacher education, and for other for public service providers.

Biography
My career began in the early 1990s as a language teacher in Indonesia, Colombia and Germany. I later held lecturing positions as the University of Tuzla in Bosnia and Herzegovina (Department of English and German), University of Nizwa in Oman (Department of Foreign Languages), and Bilkent University in Turkey (Graduate School of Education). For over 10 years I worked for the Open Society Institute as director of studies and instructor on an intensive pre-academic summer school programme in Turkey, Kyrgyzstan and Thailand for post-graduate scholarship students from Eastern Europe, the Middle East and Asia.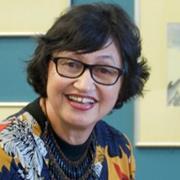 Dr. Sophie Tauwehe Tamati
Faculty of Education and Social Work
Te Puna Wananga, University of Auckland 
Ko te timatatanga o te whakaaro nui, kia wehi ki a Ihowa.
Ko Iwi Tapu tōku tuakiri, ko Te Oranga Ake tōku hāhi.
Ko Ngāti Maniapoto, ko Ngāi Tūhoe, ko Ngāti Ruapani Mai Waikaremoana, ko Ngāti Tūwharetoa ōku taura whakapapa.
Practical Aspects of TransAcquisition Pedagogy (TAP) in Bilingual Education
Kia ora, I'm an educational researcher in Bilingual Education and I developed TransAcquisition Pedagogy (TAP) in my doctoral study. TransAcquisition is a new approach to accelerate students' literacy development, enrich their comprehension, and lift their academic achievement. The TAP tasking sequence is a teaching and learning roadmap for students to quickly learn how to use concepts and grammar across languages to acquire academic language. In the TAP tasking sequence, students use meta-shuttling, word surfing and 3on3 mapping to improve their achievement in reading and writing. TAP tasking is being used in primary and secondary schools with English-medium students to teach te reo Māori and with bi/multilingual students to fast-track their literacy in English. I'm also an educational innovator, addicted to the thrill of creating 'first-of-a-kind' technologies. I love the feeling of 'seeing' a 'solution' in my mind's eye and then the surge of energy to map out the steps in the design process to create the prototype. 'Creativity' is defined as the 'ability to develop original work' and that certainly describes what I can do and how I created 'Hika' the first iPhone app to learn te reo Māori and then 'Māori Mai Me' as the first Virtual Reality app to speak te reo Māori. I'm now leading projects in the design and development of avatar and robotic innovations for Te Reo Māori Sign Language and the use of augmented reality technologies for public health and retail interventions. As a specialist in Māori-medium education and a passionate advocate for Māori language revitalisation, I helped to develop the Huarahi Māori teacher training programme 25 years ago. With no blueprint to guide me, I wrote the Reo Māori courses to revitalise and normalise Māori language in our kura and schools. I still teach in Huarahi Māori which remains the premium provider of teachers for Māori language schooling. I consider my part in the development and establishment of the Huarahi Māori programme as a lifetime achievement for our people, our language and our culture.
Booking Details
Registration fees (lunch, morning/afternoon tea):
Members: $50
Non-members: $75
Unwaged non-members: $15
Students who are members: free
Register at: https://alanzsymposium2023.eventbrite.co.nz 
Registration for the event is now open. All presenters are required to register by 25th September 2023 (Monday). Other attendees, please register by 1st November 2023 for catering purposes.