Dates:
Saturday, 25 November 2023
Location:
The University of Auckland
The 2023 ALANZ Symposium (Applied linguistics: Looking forward and looking backward) is taking place on Saturday, 25 November 2023 at the University of Auckland.
The call for papers is now open at: http://bit.ly/3YBW5uJ.
Abstract submission due date: Monday 17 July 2023.
Plenary speakers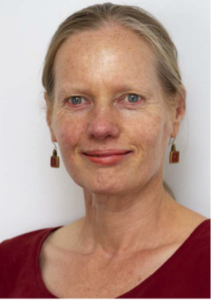 Dr. Louisa Buckingham Associate Professor Louisa Buckingham
School of Cultures, Languages and Linguistics, University of Auckland
How linguistically diverse are Aotearoa New Zealand's cities?
In this presentation, I examine the linguistic diversity of Aotearoa New Zealand's main centres (Auckland, Wellington, Christchurch, and Otago) using customized census data from 1996 to 2018. I identify the different linguistic profile of each city with respect to the 21 most commonly spoken non-official languages, and determine the extent to which the linguistic profile is dynamic (or changing) or stable. I then focus on Auckland, the country's most linguistically diverse city, from the analytical perspective of superdiversity. The term superdiversity has commonly been used in a descriptive sense in relation to the unusual variety of demographic indicators (e.g., ethnolinguistic, religious, cultural, age-related, socioeconomic) that characterize the population of specific locations (Vertovec, 2007, 2015). Of the few studies that have attempted to operationalize this concept, Crul (2016) restricts the term superdiverse to cities where the national majority ethnicity is a minority, and he identifies particular districts as being superdiverse. I take the indicator of language as the primary indicator of diversity, and inquire into changes in linguistic diversity in 61 districts in the Auckland region between 1996 to 2018, focusing on both official and non-official languages. I identify districts that are highly heterogenous with respect to this indicator (that is, they reach the superdiverse threshold), districts with high homogeneity, districts where the level of linguistic diversity is shifting, and I identify which languages are most prominent in the diversity profile of the respective districts. The findings from this study can inform to educators and policy makers on the linguistic diversity trends in Aotearoa New Zealand's most populous and diverse region. I outline implications for schools, teacher education, and for other for public service providers.

Biography
My career began in the early 1990s as a language teacher in Indonesia, Colombia and Germany. I later held lecturing positions as the University of Tuzla in Bosnia and Herzegovina (Department of English and German), University of Nizwa in Oman (Department of Foreign Languages), and Bilkent University in Turkey (Graduate School of Education). For over 10 years I worked for the Open Society Institute as director of studies and instructor on an intensive pre-academic summer school programme in Turkey, Kyrgyzstan and Thailand for post-graduate scholarship students from Eastern Europe, the Middle East and Asia.
Dr. Sophie Tauwehe Tamati
Faculty of Education and Social Work, University of Auckland
Further details to follow soon.