What is ALANZ?
The Applied Linguistics Association of New Zealand (ALANZ) is an organisation for people with an interest in research into applied linguistics in the New Zealand and related contexts. We welcome as members active researchers, supervisors of research, student researchers and those who are interested in keeping up-to-date with research. Areas of research which are of interest to ALANZ members include foreign and second language education, Māori language, cross-cultural pragmatics, speech and language disorders, language planning, and community languages, and many others.
Activities
Journal
New Zealand Studies in Applied Linguistics is the journal of ALANZ. It is a peer-reviewed journal with two issues each year. Information about the journal can be found by clicking here.
Conferences
ALANZ holds an annual conference or symposium for the sharing of research, as well as occasional research seminars. In each even-numbered year, an ALANZ Symposium is held in New Zealand. It is generally a one-day event. In odd-numbered years, ALANZ joins with its Australian counterpart, the ALAA (the Applied Linguistics Association of Australia) and ALTAANZ (the Association for Language Testing and Assessment of Aotearoa New Zealand) to hold a larger international conference, the organisation and venue for which alternates between New Zealand and Australia. More information about past and future conferences and symposia can be found by clicking here.
News and Information
ALANZ provides regular information to members on matters of interest through email or other means according to members' preferences.
We love to share news of what our members have been up to! If you have recently published research or have a news story to share, e.g. a project or a student who has recently completed their PhD, let us know (hilary_smith@xtra.co.nz) so we can share on our ALANZ social media sites. Photos are very welcome, and doi or website links will be helpful.
Change of President
At our recent AGM, the previous president, Professor Cynthia White, stood down in the light of her recent appointment as Pro-Vice Chancellor of the College of Humanities and Social Sciences at Massey University. The meeting thanked her for her contribution. In her stead, Dr Karen Ashton, Senior Lecturer in Applied Linguistics as Massey University, was elected.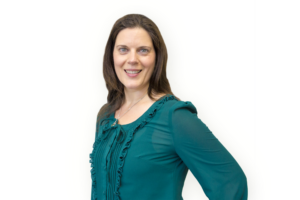 Karen teaches and has taught on range of courses in applied linguistics and language education. Her current research interests include policy on assessment and language learning pedagogy in Asia, classroom-based assessment, teacher agency, and pedagogy for diverse learners. Karen has a PhD in language assessment (University of Cambridge) and a MA in Forensic Linguistics (Cardiff University). She has previously worked as a teacher of English in Japan and the UK, and at Cambridge English where she worked on several large-scale and high profile language education assessment projects including Asset Languages and as the Project Manager for the European Survey on Language Competences.
New Reviews Editor for New Zealand Studies in Applied Linguistics
We are pleased to announce that we have a new reviews editor, Rizwan Sulehry, a PhD student from Victoria University of Wellington, replacing Cynthia White.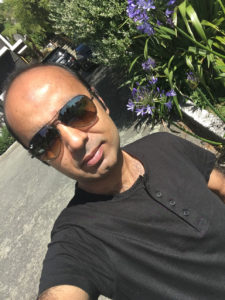 Rizwan is originally from Lahore, Pakistan, and his own research work is informed by his background in media analysis and translation, academic and language teaching, curriculum development, editing and writing. As Book Reviews Editor, Rizwan hopes to work closely with academics and publishers from across the world. He seeks critical and reflective reviews of books on any area within the field of Applied Linguistics, with a special interest in books related to language teaching.
In addition to pursuing his PhD, Rizwan is also an active member of the Post Graduate Students Association (PGSA) and Victoria International Leadership Program (VILP). When Rizwan is not studying or working, he enjoys long walks, movies and music. He can be contacted at rizwan.sulehry@vuw.ac.nz.
ALANZ symposium 2020: Saturday 28 November
We are pleased to confirm that our 2020 symposium will be held in Dunedin on Saturday 28 November, hosted by our colleagues at Otago University at the St David complex. And further good news, the ALANZ committee has had a look at our financial position and decided to use some of our financial reserves to offer free registration to ALANZ members for the symposium. We hope that this decision helps to make attending the symposium affordable for participants, and also tempts some of our postgraduate students to attend. So, please do mark 28 November in your calendars and spread the word!
Joint ALANZ/ALAA/ALTAANZ Applied Linguistics Conference 2021: 19 – 21 November 2021
Work is underway on the planning for our joint conference next year which will be held in Wellington. The conference committee consists of Professor John Macalister (convenor), Associate Professor Averil Coxhead and myself. We will keep you updated on the theme and venue etc. as these decisions are taken.
Winners of the 2019 best Master's and PhD theses in Applied Linguistics announced.
ALANZ Background and Constitution
The Applied Linguistics Association of New Zealand was formed in 1993 and held its first AGM on Friday 13th May, 1994. It is the New Zealand affiliate of AILA (The International Association of Applied Linguistics). The ALANZ Constitution of the Association was endorsed at the first AGM. A copy of it is available by clicking here.
ALANZ Annual General Meeting
The association holds an AGM. 
AGM minutes 2019
AGM minutes 2018
AGM minutes 2017
A recent NZSAL Report is available here.
Executive Committee
President: Dr Karen Ashton, Massey University, K.Ashton@massey.ac.nz
Secretary: Dr Gillian Skyrme, Massey University, g.r.skyrme@massey.ac.nz
Treasurer: Professor John Macalister, Victoria University of Wellington, john.macalister@vuw.ac.nz
Committee members:
Hanna Brookie, English Teaching College (membership secretary): hanna@etc.ac.nz
Hilary Smith, Systemetrics Research Associates: hilary_smith@xtra.co.nz
The committee is assisted in achieving the work of the Association by the following office holders:
Website Manager: Irina Elgort, Victoria University of Wellington, irina.elgort@vuw.ac.nz
New Zealand Studies in Applied Linguistics Editor: Anna Siyanova-Chanturia, anna.siyanova@vuw.ac.nz
Recent Past Presidents
Cynthia White, 2017-2019
Lynn Grant, 2013-2017
John Macalister, 2009-2013
John Bitchener, 2005-2009